Interactive Neuro Anatomy 3D - New Version Released.
What's New
Completely New Material UI.
"Cerebellum" - New topic added in the Interactive Mode.
Optimized lot of functions to prevent flogging up memory.
Brand New Logo.
Removed annoying music in the background and added my annoying voice instead. Basically redid the entire application. So if you are using the older version, better update it now.
Snapshots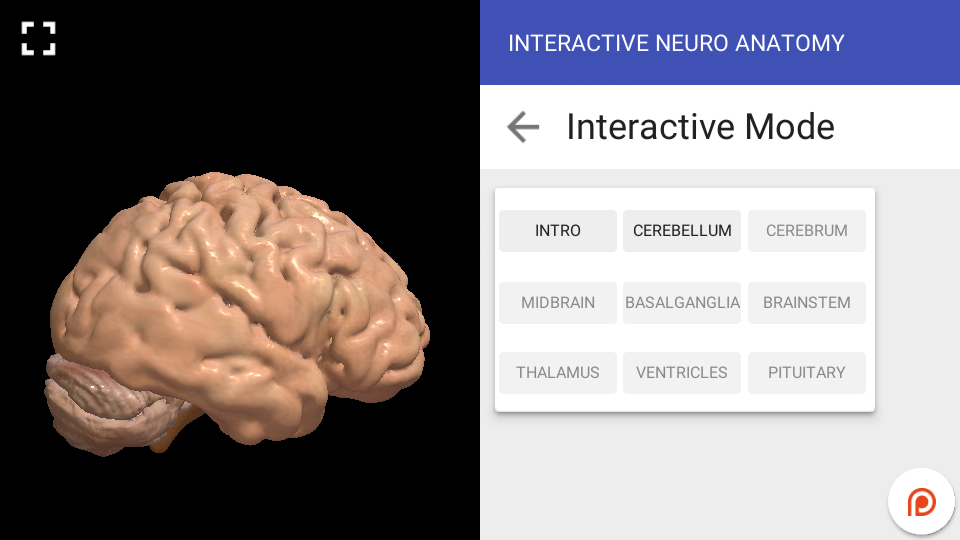 ---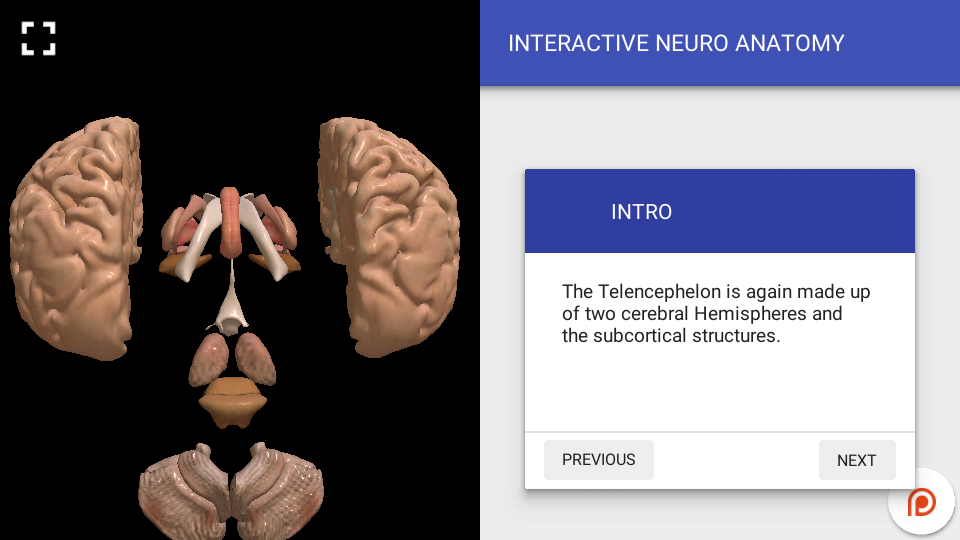 ---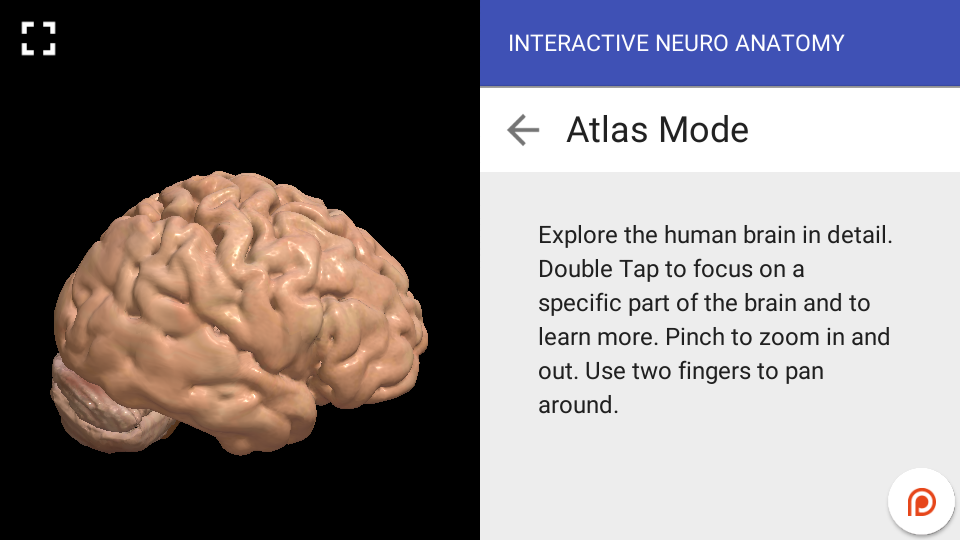 ---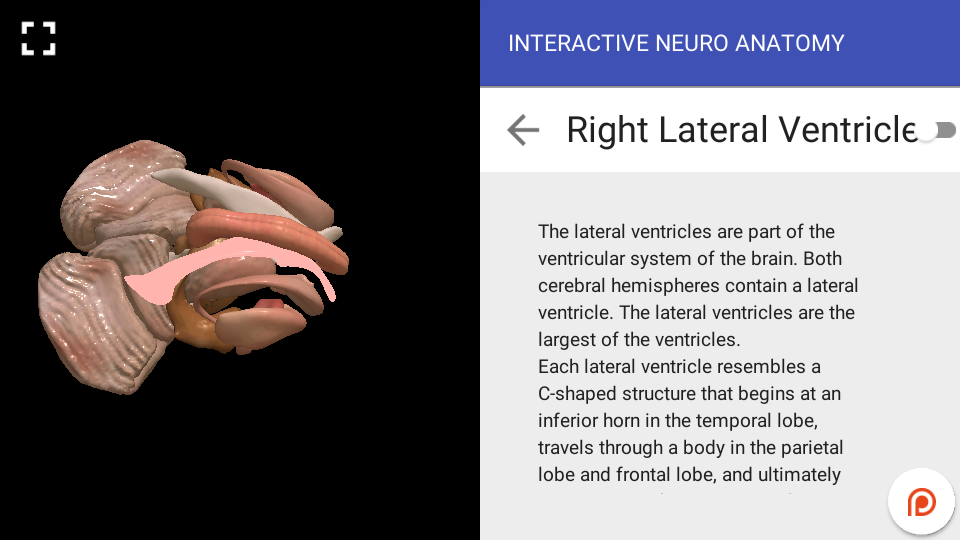 ---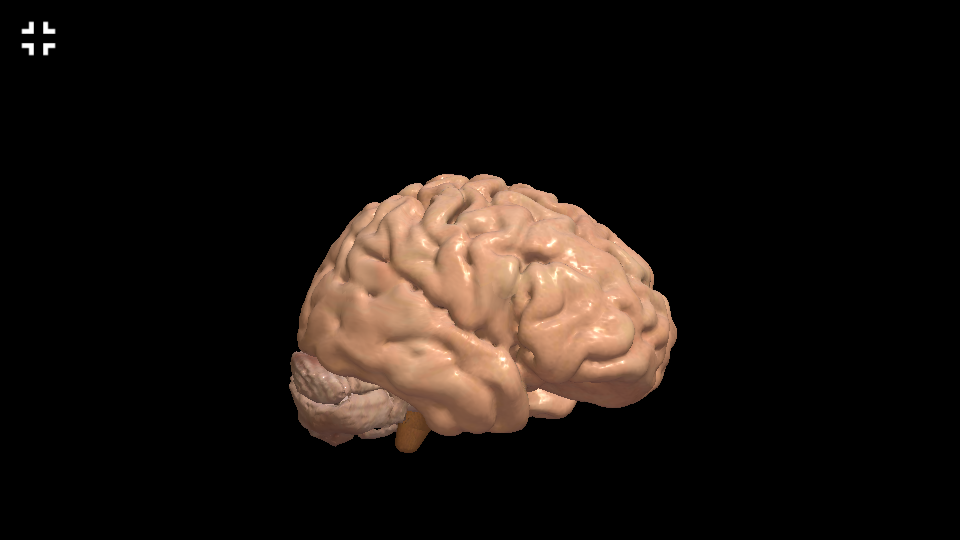 ---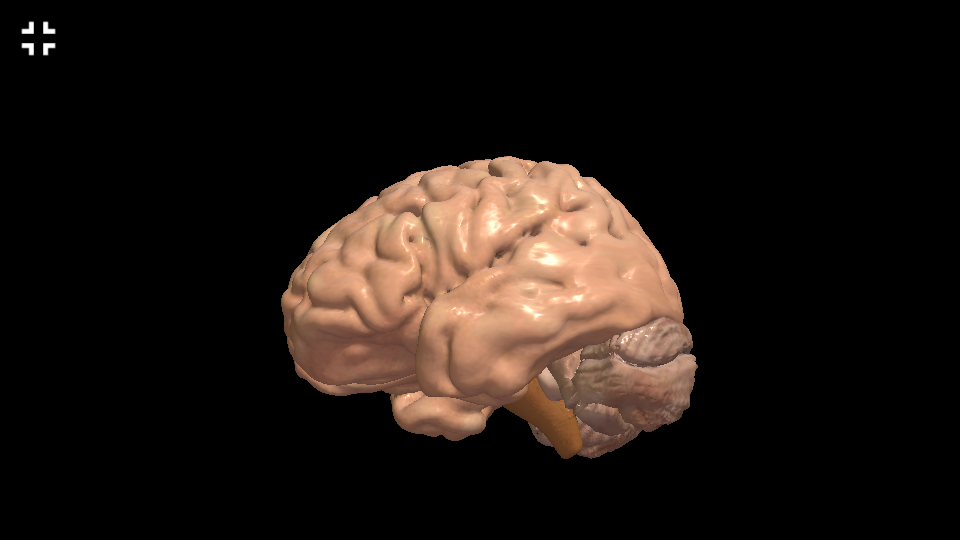 ---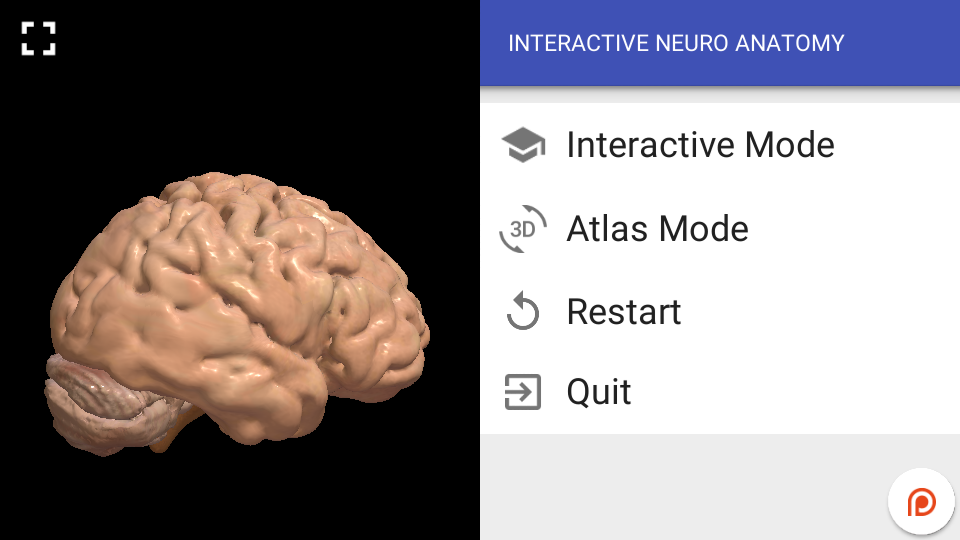 ---
Features
"Interactive mode in the application is still under construction"
I am making an interactive 3d anatomy application, where instead of just throwing in 3d models and medical data, each part of the body has a separate tutorial, where it will be discussed thoroughly…
My project is similar to someone making tutorials on YouTube, but this platform is more interactive and less data consuming for the users to watch(as they are not videos and are rendered realtime on user's pocket device).
I want to release this app for free and I am really NOT interested in placing any ads in it so that the users have an unobtrusive experience.
It takes time to create these 3d models and individual tutorials and I want to dedicate my time only for making these tutorials…. I will release whatever part of the app I have written now on Google PlayStore for free, but I need your help to keep on adding new content into it.(Similar to an YouTuber uploading new videos.)
The interactive mode is not done yet.. But it will be super awesome once it is done.
Help me complete this quicker, support me on patreon.
If you cant afford to pledge, I'd be very happy if you can give a positive rating for the app so that more people can know about it.
---
Download On Google Play
Presently Interactive Neuro Anatomy is available for download only on Android Platform. You can download the application here.