Procrastinating with tablet[Devlog02]
Wishing you a Very Squanchy New Year
I've been playing with the new tablet I bought for the past couple of weeks. I didn't know why I didnt buy it before, it is a life saver. If you are thinking to do animation, the first thing on your to buy list is a tablet. Mouse can never beat a tablet.
However I've been playing far too much with the tablet than I should and instead of doing the 3d animations which I do usually, I spent my time tracing this one.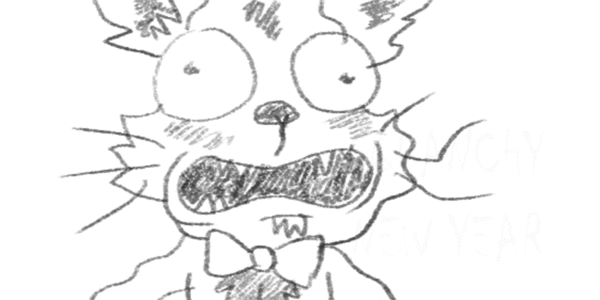 More stuff coming soon.
I am working on more stuff now, so I will be posting them soon. Thanks for your patience.