Animated Heart Model [Devlog01]
Cardiac Cycle
Hi, so I am back at writing stuff on the website again. I really wanted to do something quick, so I just used my heart model to render out a beating animation. Now I was pretty sure that the timing is pretty accurate, but no one can understand what the hell is happening especially when there are so many parameters involved. So instead of labelling the parts on an animated model, which I am sure would confuse more and lose elegance. So I thought it would be better if we can add a wigger's diagram beside it so that people can atleast understand what the hell they are looking at.
Wikimedia Commons FTW!
I am really thankful to DanielChangMD and wikipedia user Xavax for uploading an svg of wiggers diagram. Though the diagram is just a few simple lines, it makes a lot of sense and it covers a range of physiological changes that occur when the heart beats. So I added the wiggers chart and animated it a bit and synced it with my beating heart.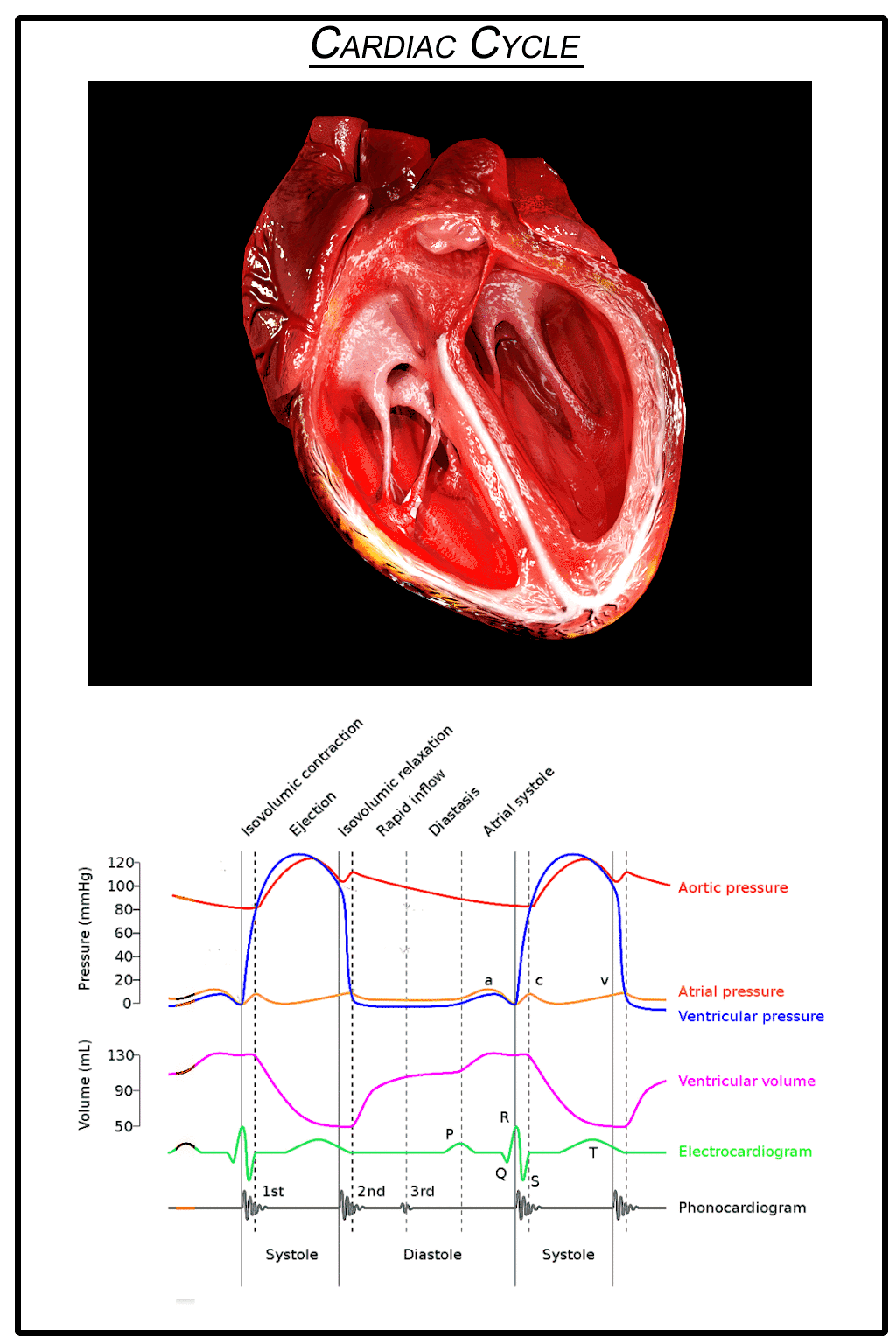 So I am uploading this piece on wikipedia now, so if you want to use this image anywhere in your presentation or anything else, please feel free to do so. It is under creative commons, so you are free to use it in your personl/commercial projects for free. I'd however prefer that you just throw in a link to DocJana.com if you can. Its not absolutely necessary though.
Get this 3d model
Well if you are interested in getting this model for using in the applications, you can buy them on CGTrader or Turbosquid. 3d models are paid not free. The images I render from them however are under Creative Commons and free. Selling models helps me to sustain and create more free content, so spread the word if you can in case any one is interested in buying a model, just send me a message at [email protected] if you have any queries.
More Stuff Coming soon
I am also very excited that I am working on more medical animation stuff and some of the clients are interested to wave off Non Disclosure agreements, that means more images will come in the future into commons license soon. Hope things work out as expected. Peace!